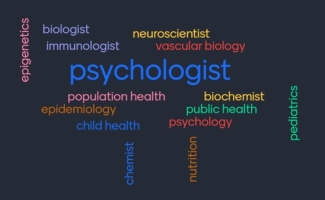 The Social Exposome Cluster has three working groups that bring together faculty members, trainees and staff. Each working group include members who have the relevant knowledge and skills in a particular area of strategic importance to the cluster as well as members who are interested in training and learning more about a particular area. The role of the working groups is to provide ideas, advice, expertise, and support to help the cluster achieve its mission and deliverables.
Mandate
The Social Exposome Cluster delivers innovative research findings through interdisciplinary data creation, integration and sharing. We employ innovation in all aspects of our work through the formulation of new methodologies and paradigms, and by fostering Inter-institutional & inter-sectoral collaboration. We consistently work to ensure the relevance of our work through community driven and evidence-based research.
Goals
Understand how early-life social and environmental factors and experiences influence child health and development
Characterize and quantify the Social Exposome using recent technological and analytical advances
Have meaningful impacts on children and their families by embedding community engagement and knowledge translation in our research process
Upcoming Meetings
The Research Working Group meets on the 3rd Tuesday of every other month from 11 AM - 12 PM PT. Upcoming meeting dates are:
May 18, 2021
July 20, 2021
Sept. 21, 2021
Nov. 16, 2021
Jan. 18, 2022
March 15, 2022
To receive a calendar invite for the meetings, email Ruanne Lai at ruanne.lai@bcchr.ca. 
Members