Our researchers span 8 faculties at UBC including the Faculties of Medicine, Arts, Science, Education, Applied Science, Land and Food Systems, Dentistry, and the Sauder School of Business. Faculty members span all career stages and include Canada Research Chairs, Michael Smith Foundation for Health Research Scholars, members of the Canadian Institute For Advanced Research (CIFAR), as well as many other distinguished recognitions.
Want to Join?
All researchers at both of UBC's campuses who fit with at least one of our 4 themes or are welcome to join. Faculty, postdoctoral fellows, and graduate students are all welcome to join. We also welcome faculty and trainees from outside UBC to become affiliate members.
Our research is broad and interdisciplinary and current faculty research interests span many fields. If you are interested in child health, child development, environmental health, or the social determinants of health we encourage you to join us. We also welcome members whose research could be applied to technological advancements to characterize exposures or with expertise in approaches for data analysis and linkage.
Think your research could benefit from the comprehensive and interdisciplinary approach of the Social Exposome Cluster?

Join us!

If you have questions, contact us.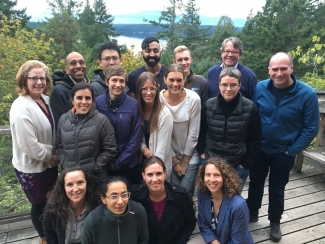 ---